A short term loan is designed to provide you with assistance in the form of money that can be used for emergencies or for other needs of an urgent nature. At Online Cash Loanz, we provide you the loan through a fully online proves that can be accessed using your phone or computer and can be completes in as little as just 3 minutes!
What is a Short Term Loan?
A short term loan is a loan that is scheduled for a relatively small period of time. Typically, the period of a short term is up to a year. Our trusted lenders would provide you options ranging from a month to a year.
Short term loans can be offered by banks, lending companies as well as individual direct lenders. At Online Cash Loanz, our customers benefit from unsecured easy online short term loans.
What are Unsecured Loans?
Have you applied for a bank loan for a short term and been asked for a collateral like a vehicle, home appliance or other valuable items? It is not unusual for institutional lenders to provide loans against a collateral. Unsecured loans demand no collateral. Based on just the assessment of eligibility and your ability to pay back, a loan is sanctioned to you subject to a contract agreement.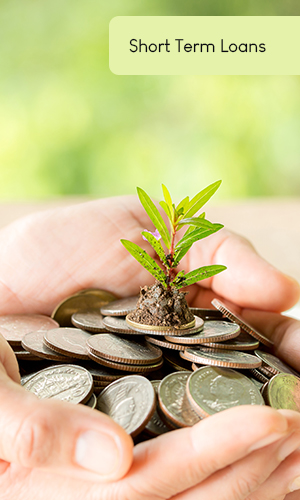 What is an Online Short Term Loan?
A short term loan available to be completely processed online without the borrower having to sign papers physically or approach the lender physically is an online short term loan. The benefits of the online system makes this very viable especially in emergencies.
A service like ours that matches you online with ideal trusted direct lenders to cater to your specific needs, benefits from enhanced approval rates, competitive deals and very short processing times.
Can I get Short Term Loans for Bad Credit?
Some short term loans are available even for bad credit score individuals. If your FICO score is low, you are likely to only be offered loans by select direct lenders who have a process of checking your financial ability to pay back the loan, so lending is secure for both them and you.
When you apply with Online Cash Loanz for a short term online loan, you are connected with a direct lender ideal for your situation, even if you have a very poor credit history.
Can I Get a Short Term Loan on the Same Day?
Yes, we do provide same day short term loans. However, certain factors come into play here and we suggest that if you need money soon, you must apply at the earliest you can and if you'd like, you can skip directly to our application page to initiate the loan process now.
In order to be able to complete the process of the loan on the same day, the borrower must be applying within the early hours of the day, enabling s longer number of business hours for the process. Thereafter, provided all documents are in order and easily verifiable and all details are provided, a short term loan can get processed on the same day by the right lender if the agreement is also signed and returned (online) on time. However, we do not promise a same day transaction as a large host of variables are involved in the transaction. We nonetheless always match you to direct lenders who are most likely to accept your request and process the applications the soonest.
To add to this, we also take requests for short term loans for bad credit and same day processing.
Why is a Short Term Loan Good for you?
A short term loan is essentially something you get done with soon. The burden of long term loans doesn't just come with a huge interest accrued over the length of time but also the more mental pressure that it adds over a long period of time.
Trade that with an easy online short term loan and the whole idea of a loan changes. It turns into a product meant to support you while being a source of fair business for a lender.
Furthermore, our service offers a completely online short term loan. When you are looking for a loan, and that too one that is specialized in being fast and easy, we believe that chance are, that you need this loan in an emergency. In such a situation, earlier the idea people has was to look up "short term loans near me" and head in the direction of that loan lending store. This is definitely impractical if you're distracted and in an emergency. Things can go wrong with both – the handling of the emergency and the loan choice. Which is why while developing our loan platform, we felt the need for the fast loan processes to be essentially available completely online.
The Online Cash Loanz Advantage
Online loans are convenient and usually fast. However, not every option online would be as simple and viable as Online Cash Loanz. Further, some lay terms so hard that a question arises whether they're even legitimate lenders or just data gatherers.
Online Cash Loanz has a host of advantages that include:
Data Security: We employ 256-bit encryption over the data sent to us and one of our standard practices includes not selling customer data for any marketing activities.
Larger Loan Amounts: Through our online system, you can apply for short term loans online for up to $2500.
Lean Process for Faster Loans: Our fast short term loans are processed in as less as 24 business hours and often even faster.
Completely Online Process: Unlike many similar services, we do not add any paperwork whatsoever. Our entire process is done completely online.
Enhanced Database of Trusted Direct Lenders: Our robust and frequently updated system benefits us and our borrowers extensively as we constantly update our trusted direct lender database with performance and use this data while we match you with a lender.
Apply Now for Our Easy Short Term Loan
When ready to initiate the application process of the loan, all you need to do is to simply head to our application page and complete the brief form and submit the requested documents. Within a matter of a few business hours, you shall heal from the matched direct lender and on acceptance of the deal, your loan shall be deposited at the soonest.
Like to get started with your
loan process

right away?